For Tutors
Volunteer Literacy Tutors needed! Do you have a few hours a week to help an adult learn English?
No previous teaching experience needed or need to learn another language
Program provides tutor support and teaching resources
Tutors need only commit to 1.5 hours a week
Must be 18 years or older
Quarterly support group meetings with other tutors and coordinators
Chance to work with students from range of countries and abilities!
Want to know more? Call/text coordinator Amy Hamilton at 781-724-1481 for more information and to sign up.
---
For Students
Update 11/22/21: The ESL Program is Running Again!
Our ESL (English as a Second Language) program is always accepting new students for one-on-one tutoring. Our tutors are local volunteers, and these sessions are absolutely free to participants. Tutoring sessions are held at the library during the hours that we are open and are open to students aged 18+ who are looking to learn or practice English.
Are you interested in practicing and improving your English? Come into the library to fill out an application--you will be contacted soon after to figure out times that will work best for you.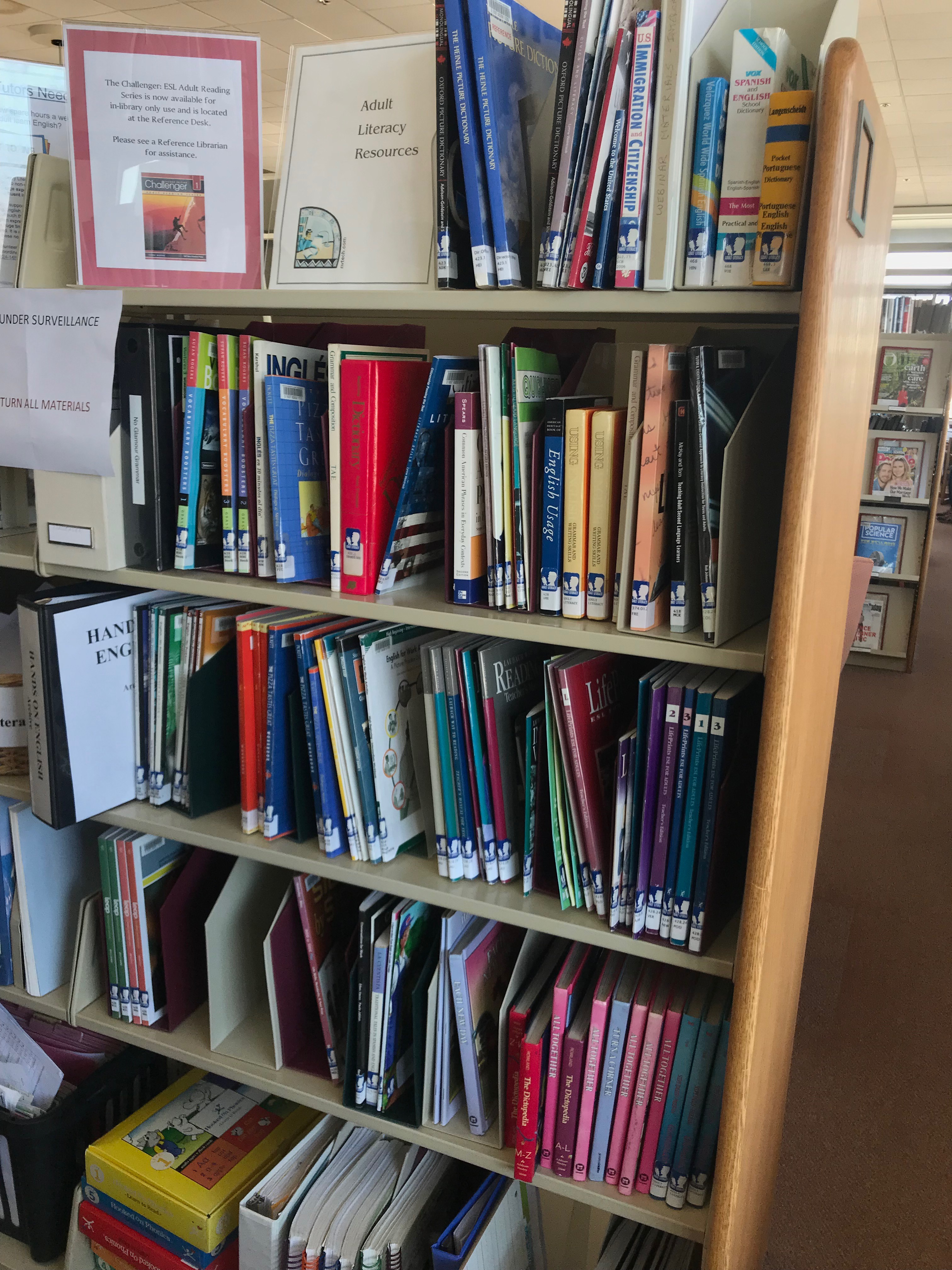 ---