Teen Book Lists
We have a bunch of exciting ways to find new books online, and every month we highlight awesome books for teens in grades 6-12. Click on the image below to access our Bitmoji site or scroll down for plain text links to all of the lists.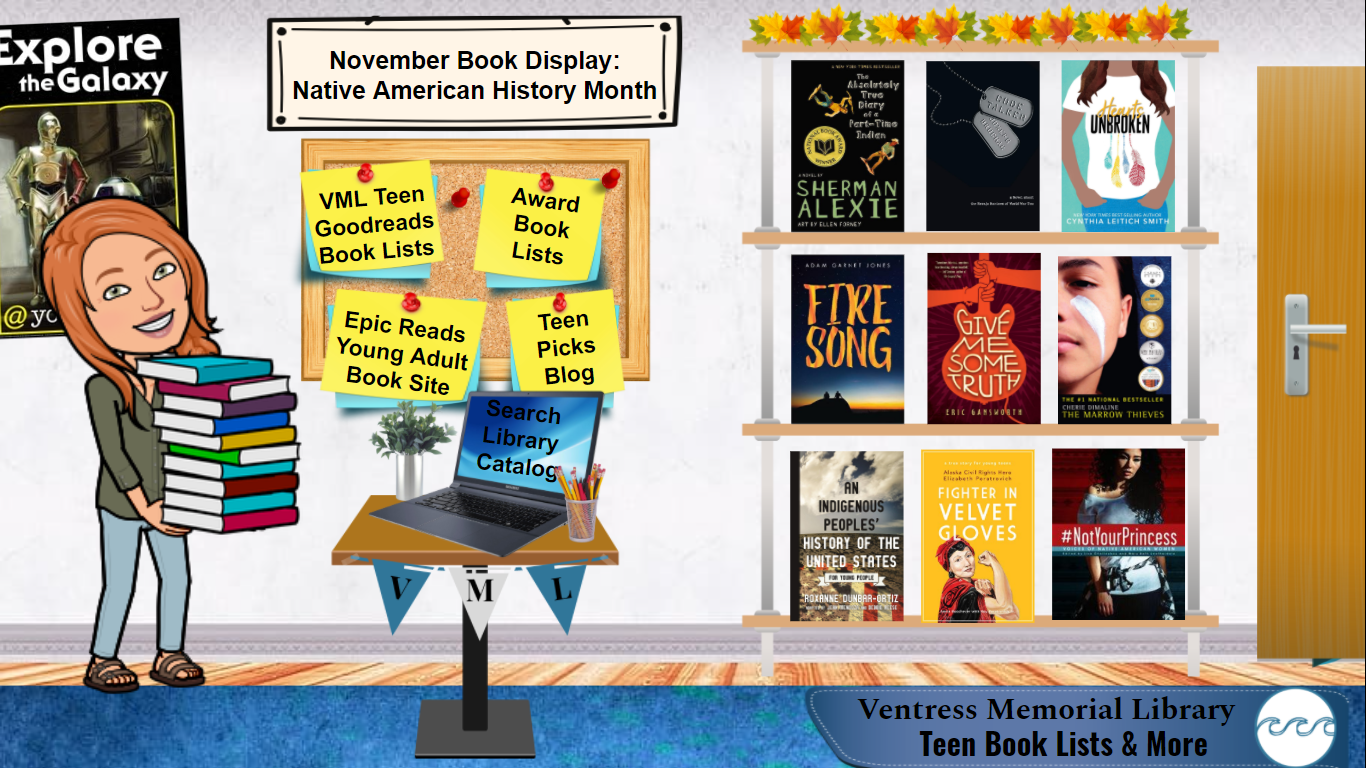 ---
Plain Text Links
Check out these awesome book lists - perfect for teens in grades 6-12!
Award Book Lists - We've compiled some of our favorite awards and lists of YA books.
Epic Reads - Epics Reads is the number one site for all things YA. They post multiple lists and articles each month, and they have an active presence on social media.
Teen Picks Blog - see what local teens are reading, watching, playing, and listening to - and contribute your own picks.
Teen Virtual Book Displays - check out this month's and last month's display books!
VML Teens on Good Reads - see what teen books, new and old, we love on Goodreads.
---