November Programs
What's happening this month?
Click here for a PDF of the November calendar.
Special Events
Monthly Clubs
Questions? Email Erica at eruscio@ocln.org.
---
SPECIAL EVENTS
Early Release | Make & Take: Cricut Thanksgiving Signs
November 7, 1:30-3:30 PM | Drop-In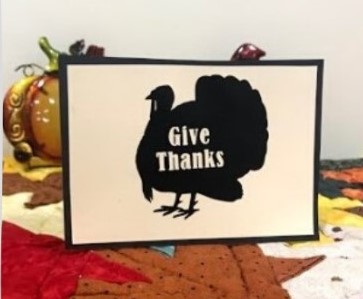 If you are looking for something fun to make, then join us in our new Makerspace and help us test out our new Cricut machine. Learn Cricut basics and make your very own, Etsy-worthy Thanksgiving sign. Impress your parents, aunts, uncles, and grandparents! This program coincides with Marshfield Public School District's early release day.
Makerspace Make & Take Series
---
The Real First Thanksgiving: Facts & Snacks
November 12, 4:30-5:30 PM | Register
What do you know about the actual first "Thanksgiving"? There was no pumpkin pie and no cranberry sauce. So what did Edward Winslow, Massasoit, and the other Pilgrims and Wampanoags eat? Regina Porter, a local history expert from the Winslow House will share little-known facts about the holiday. After, we will sample some of the actual foods they ate. Recipes kindly provided by the Plimoth Plantation.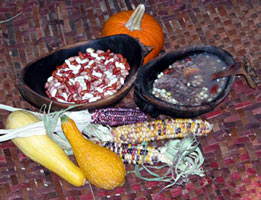 ---
---
MONTHLY CLUBS
Dungeons & Dragons | Registration Required
Grades 7-8 (Thursdays, 5-7 PM)
Grades 9-12
This is an ongoing roleplaying adventure. All levels of experience welcome, all materials will be provided. We are currently playing through the 5th Edition campaign, Hoard of the Dragon Queen. If you want to learn more about DnD, creating a character, or hosting a game at home please let us know. *New participants, please email Erica so we can place you in a campaign and set up your character before the actual event.
Teen Advisory Group | Registration Required
November 14, 5:00-6:00 PM | Register
*New members always welcome!*
Teen Advisory Group - T.A.G. - is for teens who want to help us plan our next big events, help pick books to add to our collection, decorate the Teen Room, and more! Volunteering at the library and attending T.A.G. meetings count towards community service hours.
October 29, 4:30-5:30 PM | Registration Requested
Are you interested in bujo (a.k.a. bullet journaling), scrap booking, or collaging? If so, then this crafting session is for you. We'll provide crafting supplies, bujo prompts, examples, and music for anyone who needs inspiration!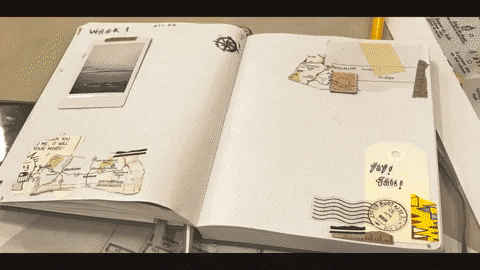 ---